THE KATEŘINSKÁ 40 OFFICE COMPLEX WAS BUILT IN 2000, IN ACCORDANCE WITH INTERNATIONAL STANDARDS FOR CLASS A OFFICE BUILDINGS. DESIGNED WITH A T-SHAPED FLOORPLATE, THE BUILDING HAS TWO UNDERGROUND LEVELS AND EIGHT ABOVE-GROUND FLOORS. THE TWO TOP FLOORS INCLUDE TERRACES WITH VIEWS OF THE PRAGUE SKYLINE.
The office complex is situated in the centre of Prague, on the border between Prague 1 and 2. This part of the city is characterised by easy access to public transport, as well as an excellent infrastructure with all the necessary public amenities – the property is surrounded by shops, restaurants, hotels, pharmacies, a Post Office, theatres, and a wide range of other public services.
100 m to I. P. Pavlova metro station (line C)
2 minutes to public transport (trams and buses including night lines)
5 minutes by metro to the Main Railway Station and closest rail connections
10-minute walk to Wenceslas Square and the National Museum
30 minutes to Václav Havel Airport
Direct access to a major thoroughfare and connection to D1, D5, D8 and D11 motorways (Vienna, Munich and Berlin)
IBIS, Novotel and Ankora Hotels in the immediate vicinity of Kateřinská 40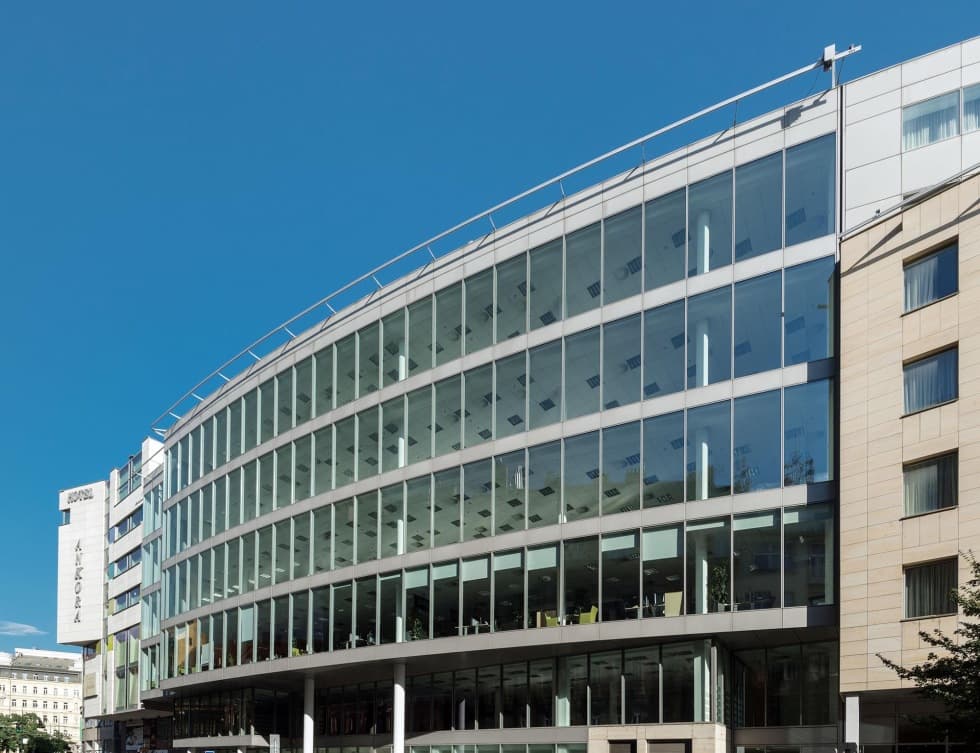 Building Features
Featuring a curved glass façade and a T-shaped floorplate, the modern design of the structure comprises two underground levels and eight above-ground floors. The two top floors include terraces with views of the Prague skyline. Kateřinská 40 offers an extremely pleasant atmosphere with plenty of daylight. The total leasable area is 8,148 m² plus 111 dedicated parking spaces in the underground garage.
History of the Building
The Kateřinská 40 office complex was built in 2000. The entire project was tailored to meet the needs of its sole tenant, PwC, who used it as their Czech Republic headquarters between 2000 and 2012. The building was designed and constructed with a focus on convenience for employees, workplace ergonomics and high levels of energy efficiency. The latter aspect was further improved during a partial renovation that took place in 2017, transforming the "single-tenant" building into a "multi-tenant" concept.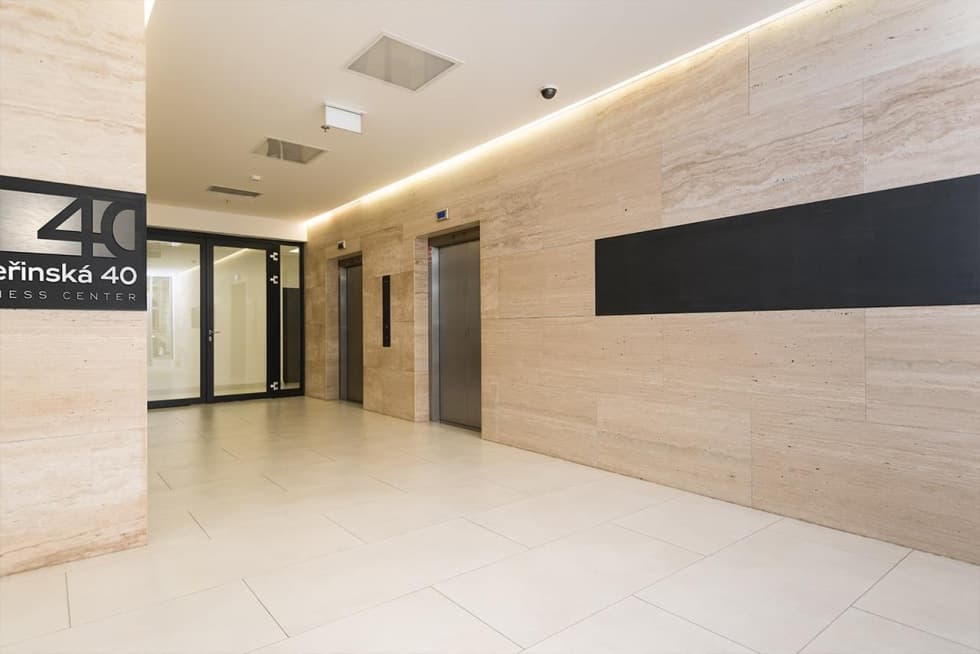 Building
Owner
The building is owned by
Kateřinská Office Building, s.r.o.
Kateřinská Office Building s.r.o.
Evropská 2690/17
P.O. Box 177
160 41 Prague 6
Czech Republic
Business reg. no.:
034 95 663
VAT identification no.: CZ03495663
Building Management
The building is managed by
PPF Real Estate s.r.o.

If you need more information or would like to view the premises to let at Kateřinská 40, please contact us: